MASS-VIEW ensures accurate and repeatable control of carrier gas in powder feeders
Powder feeders are used in thermal spray, laser and welding applications. These feeders need to provide high precision and repeatable powder feed for all these applications. Powder feeders can be equipped with MASS-VIEW meters for accurate and repeatable control of the carrier gas.
Stand alone feeders have an independent control panel for setting the required powder feed parameters (e.g. carrier gas flows). Combined with the variable speed of the powder disc all desired "powder flows" can be achieved. The MASS-VIEW regulator with integrated display provides local readout. Influences of the manual valve will be displayed instantly. The standard digital Modbus communication gives the opportunity to pick up the signal in the DCS for total system integration.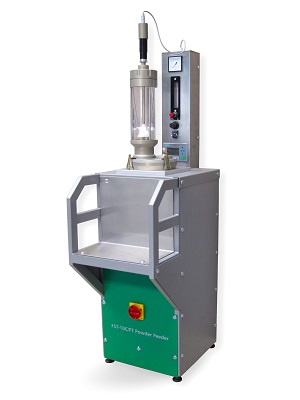 Source: Flame Spray Technology