About Mass Flow ONLINE, a Bronkhorst® company
Mass Flow ONLINE B.V. is the e-commerce channel of Bronkhorst High-Tech B.V. and partners.
Bronkhorst High-Tech B.V., established in 1981, offers the most extensive product range of high quality thermal mass flow meters and controllers in the market. Numerous styles of both standard and bespoke instruments can be offered for applications in laboratory, industrial and hazardous areas. Bronkhorst High-Tech features innovative solutions and excellent, round the clock support, due to their world-wide network of distributors and service centres.
Complementary to the distributor network, Mass Flow ONLINE B.V. is a web shop for cost effective, high quality flow measurement and control instruments, not requiring customer specific advice or a quotation. All relevant information can be found online. Customers are able to directly order and pay online. Ordered instruments are normally dispatched within two working days.
The customer benefits for Mass Flow ONLINE B.V. are:
High quality products
Clear competitive pricing
Fast delivery
24/7 open for business
Highly efficient purchase channel including order tracking
Easy product selection and ordering
How it works:
Select the required instrument using our website with or without the help of our product selectors.
Finish the ordering process, you will receive an order confirmation by e-mail, your invoice can be found in your personal account and is directly available for you to print out for your bookkeeping.
Your order will be processed as soon as the order is paid and the product will normally be shipped within 2 working days (we offer several payment methods)
Should an instrument fail whilst under guarantee, a replacement will be sent upon return of the faulty unit
Transparency at Mass Flow ONLINE is very important, not only technical but also commercial information is easy to access (incl. the cost effective pricing and quantity discounts).
Bronkhorst®
In 1989 and 1990 we respectively founded Bronkhorst France and Bronkhorst Nederland, our first subsidiary offices. Since 2000 the number of daughter companies added up to ten. Furthermore the Bronkhorst organization expanded with three business units: M+W Instruments in 1997 and Mass Flow ONLINE in 2008. Rather than using the expression Bronkhorst Group, we decided to simply use Bronkhorst® for all companies together, business units and subsidiaries. The ® refers to the registered status of our trademark Bronkhorst.
Mission Statement
The mission of Bronkhorst® is to provide high quality and innovative solutions (product, service and knowledge) for complex issues in the field of measuring and controlling (small) mass flow rates of gases and liquids, using our expertise and experience. The solutions provide added value for all stakeholders and as such provide a contribution to improving well-being and quality of life in a sustainable world.
Bronkhorst®, Performance for Life!
Bronkhorst® develops and manufactures Thermal and Coriolis instruments for measuring and dosing the flow of gases and liquids. Based on our experience, innovation and sense of responsibility, a relationship with Bronkhorst® assures Performance for Life.
Experience
By making precision our profession, we have been viewed as experts within laboratories, machine-building and many other industries for more than 30 years. We are the market leader in Europe and one of the top 5 companies in our field globally.
Innovation
At Bronkhorst® we continually take a market-driven approach in developing and improving products. This results in both standard and customer specific solutions which find their way into a wide variety of high-performance applications in numerous sectors.
Responsibility
We consider ourselves responsible for the level of quality we deliver, the people we work with and the world in which we operate. Because that sense of responsibility is deeply rooted in our DNA, our customers, suppliers and the whole society can always rely on Bronkhorst®. Today, tomorrow, for life!
---
Company Details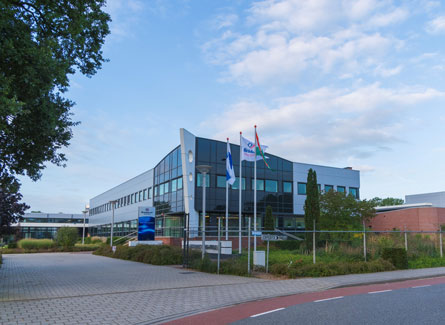 Mail address
Mass Flow ONLINE B.V.
De Tol 83
NL-7321 KJ Apeldoorn
The Netherlands
Visiting and shipping address
Mass Flow ONLINE B.V.
Nijverheidsstraat 1A
NL-7261 AK Ruurlo
The Netherlands
Contact details
General: sales@massflow-online.com
After sales support: support@massflow-online.com
Phone: +31 55 711 0332
Chamber of Commerce Apeldoorn, the Netherlands, no. 08159088
VAT no. NL818553625B01
Bronkhorst®





Performance for Life!