DISCONTINUATION OF THE
FLOW-ADJUST
16-11-2022
It's been more than ten years since we introduced our FLOW-ADJUST needle valves for low gas flow applications. Unfortunately,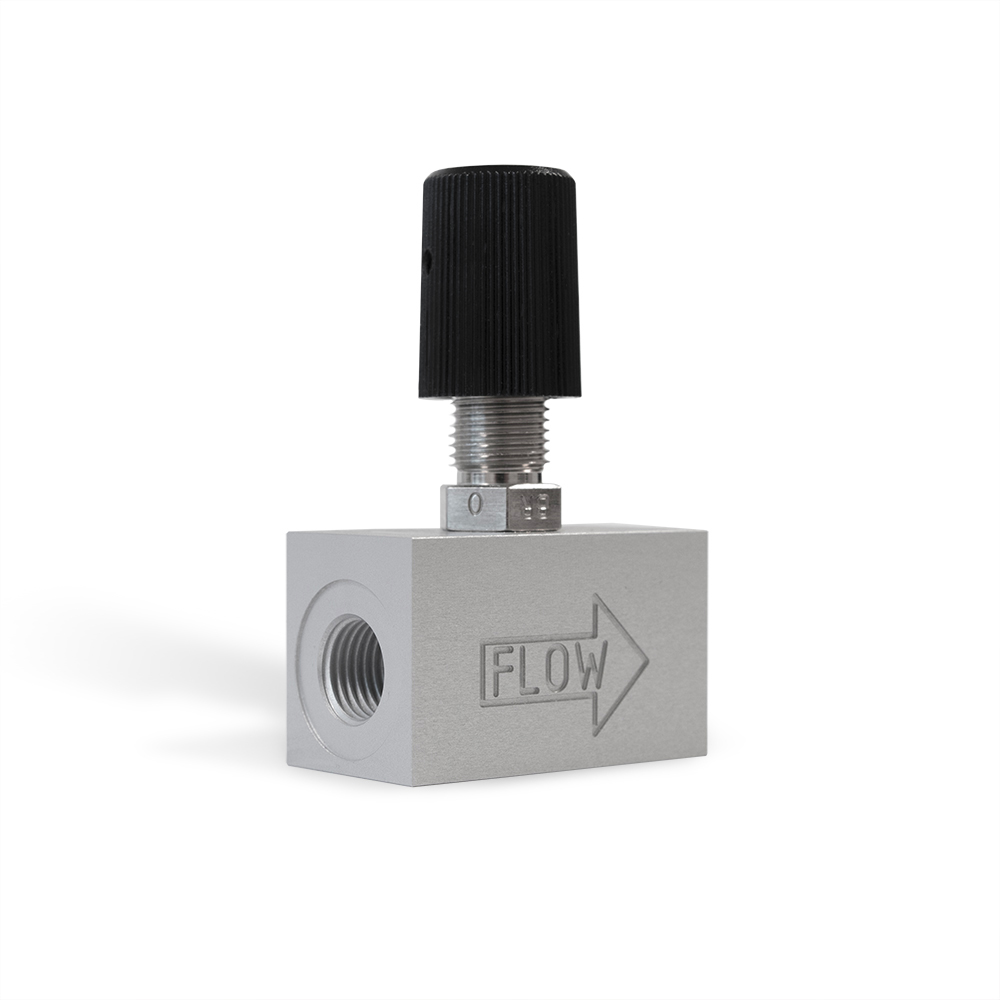 due to unforeseen circumstances in the supply chain, it's not possible for us to produce the High resolution needle valves right now.
(NV-001-HR, NV-003-HR, NV-004-HR, NV-013-HR, NV-030-HR)
We are working on alternatives, however, this process takes quite a long time.
At this moment, we just have a small stock of the required components and thus we are forced to stop our sales, to ensure the delivery of our current orders.
---
You can find our current portfolio of products in our webshop.
If you have any questions about not selling the FLOW-ADJUST please send us a message.
---
FLOW-ADJUST Series
Manual operated valves
Flow up to 40 ln/min
For liquids and gases
Standard or high resolution
Kv: 9.0 x 10-2
---
Manual Control Valves
These manual control valves are available in two standard resolution (SR) and five high resolution (HR) models, offering a smooth control of gas or liquid flow. The standard resolution needle valves cover the two highest flow ranges whereas the high resolution valves cover the lower gas and liquid flow ranges.


---
Technical specifications
The FLOW-ADJUST series control the flow of gas and liquids which are compatible with the wetted parts specified on the product pages. Kv ranges from 2.7 x 10-4 to 9.0 x 10-2 (Cv equivalent 3.2 x 10-4 to 1.05 x 10-1) are available in 7 different models as in-line valve assemblies with G ¼" BSPP female inlet and outlet ports.


---