MVM-040-PN Magnetic Flow Meter
MVM-040-PN
Low-Flow Magnetic Inductive Flow meters for water-like liquids
Compact, weatherproof (IP65) design
No moving parts (no mechanical wear)
Interference free operation
Independence to inlet/outlet pipework
Fast response
Free pipe cross section: low ΔP, insensitive to contamination
Due to the phase-out of this instrument model there is currently a limited stock of only 1 pieces left.
The MVM-040-PN is substituted by the
MVM-060-PN which has an optimized/improved flow range.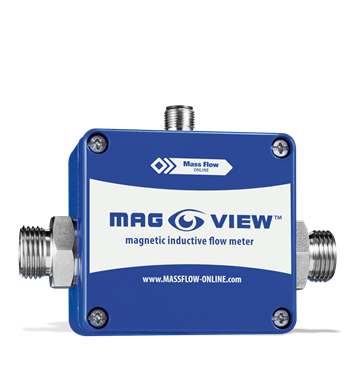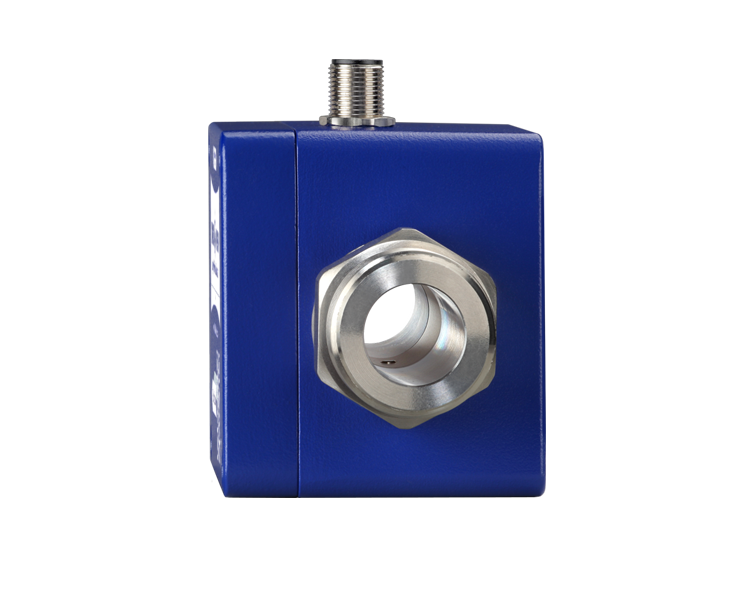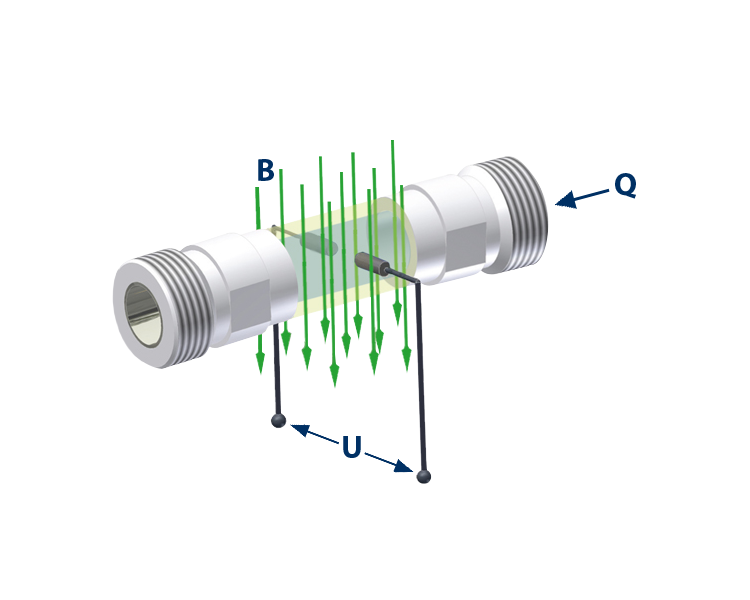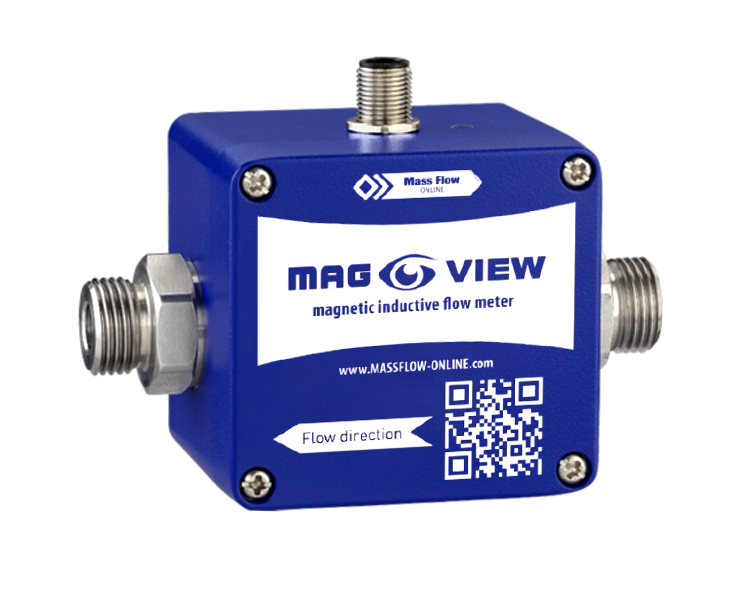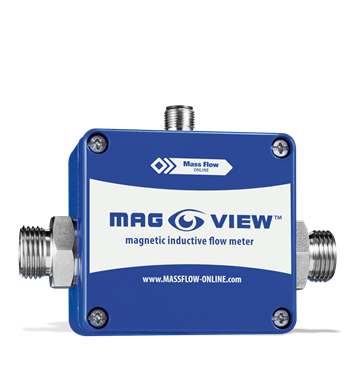 ---
Flow ranges
This magnetic flow meter is suitable to measure flows of water and other conductive liquids within a flow range of 2 .. 40 lpm.
| Model | Min | Max | output signal starts |
| --- | --- | --- | --- |
| MVM-040-PN | 2 l/min | 40 l/min | ~ 1 l/min |
Scope of delivery
Magnetic Flow Meter
Calibration certificate
Packing box
MAG-VIEW Manual
(optional) instrument cable
---
Features of MVM-040-PN Magnetic Flow Meter
Makes liquid flows visible by

Pulse output
Blinking LED (red/green)

No mechanical wear
No moving parts
Ease of mounting and operation
Mounting in any position
Free pipe cross section
No additional pressure drop
Fast response (<500 ms)
Insensitive with contaminated liquids
Ideal solution for interference free operation combined with a long-life cycle
Can be used in areas where flow sensors with moving parts cannot be applied
Wide independence to the inlet and outlet pipe creates the advantage to be able to install in compact machines with cramped confines
---
Technical specifications
Measurement / control system
Flow / alarm indication
Green LED: flow proportional flashing
Signal output starting from
Medium
Water and other conductive liquids
(minimum conductivity of 50 μS/cm)
Medium Temperature
± -15.. 80 °C (not freezing)
Mechanical parts
Material (wetted parts)
Housing: Aluminium pressure diecasted
Electrodes: Stainless Steel 1.4571
Process connections: Stainless Steel 1.4571
Measuring pipe: PEEK Victrex 450GL30
Gasket: EPDM
Electrical properties
Electrical protection measures
short-circuit proof (up to 30V)
polarity protection (up to -30V)
Frequency output
Pulse rate / K-factor : 855 pulses/l
Resolution : 1,2 ml/pulse
Signal shape : Push-Pull
Signal shape
Square wave signal, pulse duty ratio 50:50, Push-Pull
Signal current
max. 20 mA, current limited
Pin assignment
PIN 1: +UB
PIN 2: -
PIN 3: GND
PIN 4: frequency output
PIN 5: do not connect
---
---
Downloads
Declaration of Conformity
---
Applications
The fields of application for this magnetic flow meter are diverse:
Can be used in areas where flow sensors with moving parts (paddle wheel, turbine sensors) cannot be applied due to contaminated media
Sensor is intended for continuously measuring of flow rates or for dosing / batching of electrically conductive liquids with a minimum of 50µS/cm
Water distribution
Chemical feed
---
---