Where do NPS or DN stand for?
It is common to identify pipes by inches using NPS or "Nominal Pipe Size".
NPS is often incorrectly called National Pipe Size, due to confusion with national pipe thread (NPT).
The metric equivalent is called DN or "diametre nominel".
The metric designations conform to International Standards Organization (ISO) usage and apply to all plumbing, natural gas, heating oil, and miscellaneous piping used in buildings.
The use of NPS does not conform to American Standard pipe designations where the term NPS means "National Pipe Thread Straight".
Based on the NPS and schedule of a pipe, the pipe outside diameter (OD) and wall thickness can be obtained from reference tables such as those below, which are based on ASME standards B36.10M and B36.19M.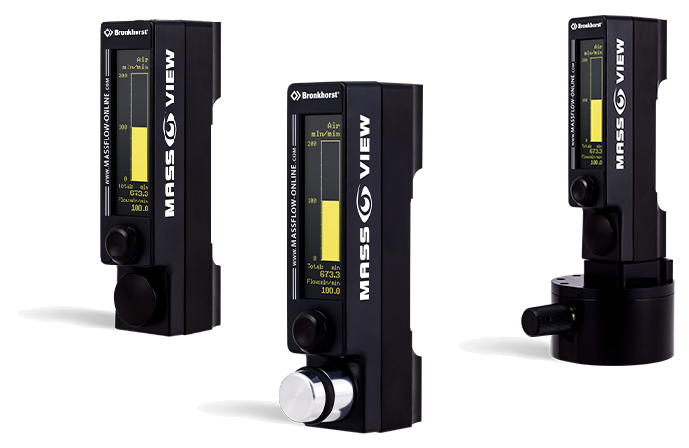 Process connections for the MASS-VIEW are: G 1/4" BSPP female and G 1/2" BSPP female, depending on model.
We have adapter-sets for different tubing sizes: 3mm, 6mm, 8mm, 12mm and 1/2'', 1/4'', 1/8'' available.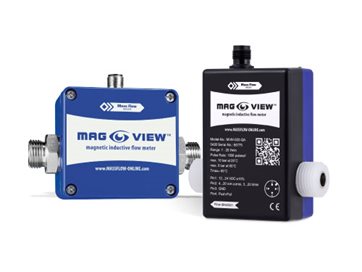 The MAG-VIEW has a inner tube with the following nominal diameters: DN 2, 3, 6, 7, 8, 10, 20, 25
| Diameter Nominal DN (mm) | Nominal Pipe Size (inches) | Outside diameter (OD) inches (mm) |
| --- | --- | --- |
| 6 | 1⁄8 | 0.405 in (10.29 mm) |
| 8 | 1⁄4 | 0.540 in (13.72 mm) |
| 10 | ⅜ | 0.675 in (17.15 mm) |
| 15 | ½ | 0.840 in (21.34 mm) |
| 20 | ¾ | 1.050 in (26.67 mm) |
| 25 | 1 | 1.315 in (33.40 mm) |
| 32 | 1 1⁄4 | 1.660 in (42.16 mm) |
| 40 | 1 ½ | 1.900 in (48.26 mm) |
| 50 | 2 | 2.375 in (60.33 mm) |
| 65 | 2 ½ | 2.875 in (73.02 mm) |
| 80 | 3 | 3.500 in (88.90 mm) |
| 100 | 4 | 4.500 in (114.30 mm) |
| 150 | 6 | 6.625 in (168.27 mm) |
| 200 | 8 | 8.625 in (219.08 mm) |
| 250 | 10 | 10.75 in (273.05 mm |
> Shop with confidence at Mass Flow ONLINE
High quality products with clear competitive pricing
Easy product selection and ordering with order tracking
Guaranteed delivery to arrive as ordered and undamaged
Shipment in two business days
Protection, your online purchase information is protected using high-grade SSL encryption and a daily security check of our site by security experts
Privacy, we treat your private information as if it were our own and we do not share or sell it with third parties
Trust, we are a trustworthy company, authenticated and verified by Verisigns' accountants